Why Panthers Shouldn't Re-Sign Cam Newton When He Becomes 2021 Free Agent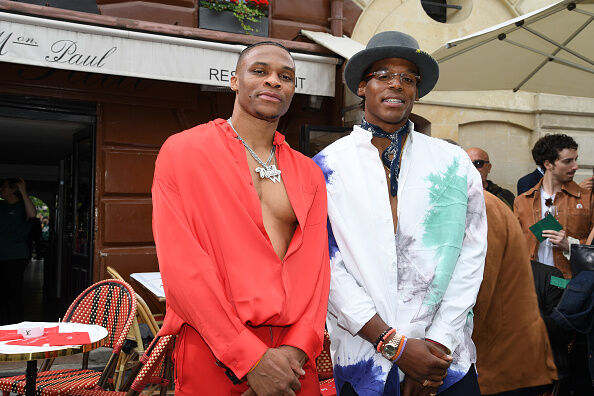 Colin Cowherd:

"Patrick Mahomes is probably going to sign around a $38 million a year contract. Cam Newton is at $22 million right now and I don't think he gets another contract. The analytics are in and this has become a very precision throwing league and he is not a precision throwing quarterback. David Tepper is the new owner who has been with the stable and high-standard Steelers; he's not going to Carolina and going to be happy with a guy finishing third in the NFC South. Tepper wasn't here in 2015 and doesn't care about rearview mirror crap with Cam's MVP."

(FULL AUDIO AT BOTTOM OF PAGE)
Listen to Colin Cowherd explain why he doesn't think the Carolina Panthers will re-sign former MVP-winning quarterback Cam Newton when he is up for a new contract after next season.
Newton signed a five-year, $103.8 million deal with Carolina in 2015 and is set to become a free agent after the 2020 season.
Colin doesn't think a Panthers team with new ownership will re-sign a then-32-year-old Newton, who has suffered downfield accuracy problems his entire career.
With the NFL moving to a more analytics based game on precision passing, Colin thinks modern football is going to phase out poor passers like Newton the same way the NBA is phasing out non-shooters like Russell Westbrook.
Check out the audio below as Colin compares Cam to Westbrook, and details why individual awards of the past quickly become irrelevant.

The Herd with Colin Cowherd
Want to know more about The Herd with Colin Cowherd? Get their official bio, social pages & articles on FOX Sports Radio!
Read more