Why Every NFL Team Should Stockpile Quarterback Draft Picks Then Trade Them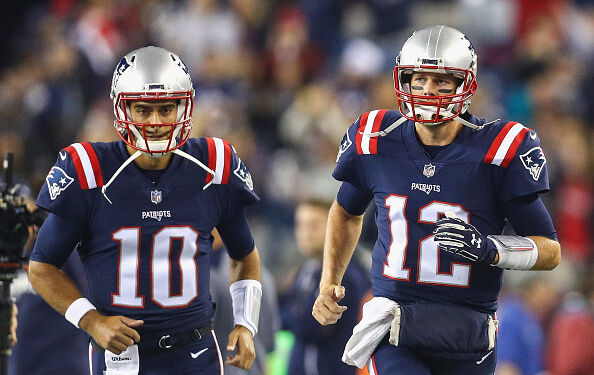 Colin Cowherd:

"I've been watching the NFL Draft my entire life –– I don't get why teams don't draft a quarterback every year or every other year. It doesn't matter if you have Patrick Mahomes or Jameis Winston, or somebody in the middle of the pack like Dak Prescott or Cam Newton. It's the only position in the NFL that you can draft, you don't even have to play him, and he can still have increased value. Jimmy Garoppolo was more valuable having sat behind Tom Brady and gotten hurt, than he was out of college. The league has become solely about quarterbacks and I would draft it every year, I don't care if I have Mahomes. I would draft a 3rd or 4th round quarterback every year in Kansas City, have him learn under Andy Reid and Mahomes, then and trade the player in a couple years so it's not a bust pick."

(FULL AUDIO AT BOTTOM OF PAGE)
Listen to Colin Cowherd discuss a recent USA Today article that detailed why the Green Bay Packers should already start looking for Aaron Rodgers' successor in the upcoming 2020 NFL Draft in April.
The article obviously was met with derision, considering Rodgers' is arguably the game's best quarterback and not exactly ancient at the age of 35 in an era of extreme player's safety, but Colin believes teams should literally draft a quarterback every season..
Colin refers to the Jimmy Garoppolo trade where the Patriots netted a second round pick for Garoppolo despite him only starting two games in three seasons with New England. Many believe the Patriots could have gotten a lot more in the trade.
Check out the video below as Colin argues why teams should draft quarterbacks every year, no matter who their starter is, and either insert them as the successor if their starter gets injured, or flip them down the road in a trade.

The Herd with Colin Cowherd
Want to know more about The Herd with Colin Cowherd? Get their official bio, social pages & articles on FOX Sports Radio!
Read more