Antonio Brown Trolls Pittsburgh Over City's High 'Hard Knocks' TV Ratings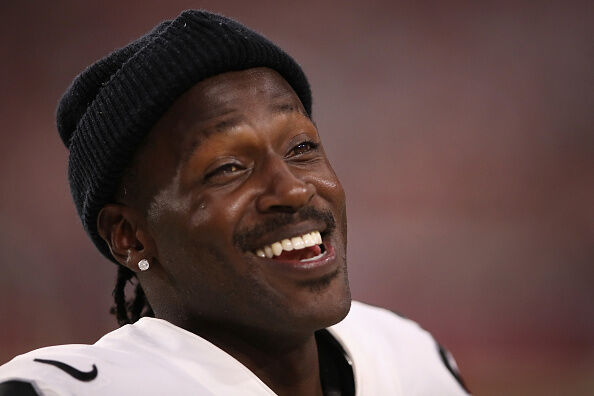 Colin Cowherd:

"The ratings are in on HBO's 'Hard Knocks' and Pittsburgh is watching more than any other city in America per capita. Antonio Brown went to Twitter to say 'My ex still thinks of me'… Of course she does, watching your ex implode on TV is a hoot and absolutely validating. Pittsburgh is a stable organization without a lot of dumpster fires, so to watch one of their stars go to Oakland and be a tire fire on the side of the road is absolutely captivating. Narcissism is a hell of drug. AB thinks they miss him, but the Steelers are like 'OMG what a mess!' They're laughing at him. Of course Pittsburgh is watching Hard Knocks; everyone goes to Facebook after the break-up and it's wildly entertaining when the ex is imploding."

(FULL AUDIO AT BOTTOM OF PAGE)
Listen to Colin Cowherd discuss a recent tweet Oakland Raiders star wideout Antonio Brown made that was proudly touting a recent television ratings reveal that showed the city of Pittsburgh is watching HBO's 'Hard Knocks' show more than any other city in the United States per capita.
Brown was one of the most beloved players in Steelers franchise history before he was traded last March after his relationship with the team turned toxic.
Brown noticed a post by Profootballtalk that read 'The Pittsburgh ratings for last night's Hard Knock more than tripled the national average'. Brown re-quoted on Twitter 'My ex still thinks of me'.
Colin thought Brown's tweet was pretty funny, considering the only reason Pittsburgh is paying extra attention to Brown being featured on the popular NFL show is because they love watching you implode on your new team and completely prove them right on why they traded you in the first place.
Check out the audio below as Colin says the city of Pittsburgh isn't missing Antonio Brown, but actually laughing at their television screens.

The Herd with Colin Cowherd
Want to know more about The Herd with Colin Cowherd? Get their official bio, social pages & articles on FOX Sports Radio!
Read more