Michael Rapaport Calls Out Odell Beckham Jr: 'YOU AIN'T JULIO JONES'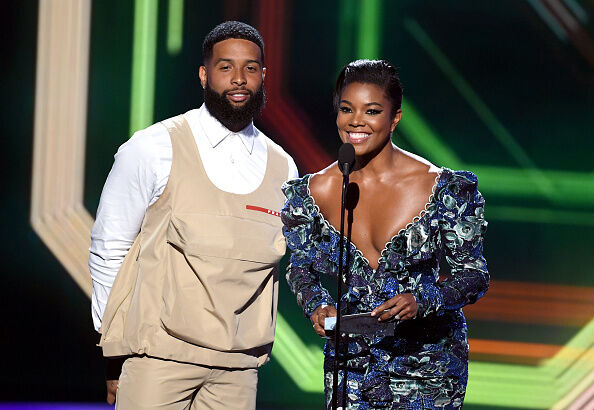 Michael Rapaport:

"We sent you to Cleveland with $41 million! It's BUSINESS, it ain't personal, Odell. I've stuck up for him when he had fights with pieces of equipment, when he's punched holes in walls, when he's been on boats before playoff games… WE ALL HAVE as New York fans have put up with more crap from Odell than we accept from most. We put up with the magenta hair, the field goal net, the dancing, the slights, the comments, YOU did this to yourself. You've missed 16 out of the last 32 games, YOU AIN'T JULIO JONES. Sent to Cleveland to 'die'?? Your best friend Jarvis Landry is there and you have a good quarterback, why are you worrying about us?? The misconceptions a lot of these athletes have is they think because they have 15 million Instagram followers, because they were on The Shop with LeBron James, this actor told them they're a fan, or this model DM'ed them, has anything to do with being a great football player. NONE of it does."

(FULL VIDEO AT BOTTOM OF PAGE)
Listen to actor, comedian, and Fox Sports contributor Michael Rapaport rip superstar Cleveland Browns wideout Odell Beckham Jr. on The Herd, for his recent shots at his former team in an interview with Sports Illustrated.
The former fan-favorite was adored by fans, but quickly wore out his welcome with the coaching staff and front office after his drama off the field was starting to mount. A still resentful Beckham said of his trade:
"This wasn't a business move, this was personal. They thought they'd send me here to die"
Beckham would also say that the Giants had better offers on the table for the talented wide receiver, but went out of their way to punish the All-Pro.
Check out the video below as Rapaport, a New York sports homer, blasts Beckham for the comments despite having admitted going to bat for OBJ for years.

The Herd with Colin Cowherd
Want to know more about The Herd with Colin Cowherd? Get their official bio, social pages & articles on FOX Sports Radio!
Read more