Colin Cowherd Says Cam Newton is a Mediocre Quarterback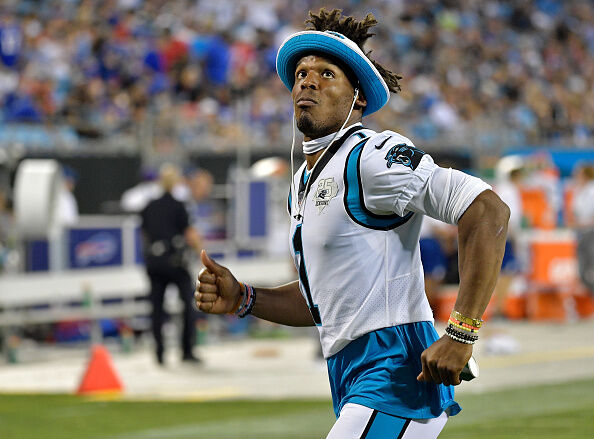 Colin Cowherd:

"Pro Football Focus ranked Cam Newton middle of the pack. THANK YOU. Somebody finally acknowledged that a guy with a 59% completion percentage, which is pathetic, and an 86.4 passer rating, which is kind of pathetic, is middle of the pack. That's all I've been saying for years. I'm not a 'hater', he doesn't have back-to-back winning seasons, and he's not very accurate. Stop blaming coordinators, offensive line, tight ends, and receivers… STOP IT. The guy is an average quarterback."

(FULL AUDIO AT BOTTOM OF PAGE)
Listen to Colin Cowherd comment on Pro Football Focus' recent NFL quarterback rankings that ranked every starting QB in the league 1 through 32.
Colin says one of the biggest takeaways from the article was PFF ranking former league-MVP Cam Newton 16th, which aligns with what Colin has been arguing for years – the fact Cam is a middle-of-the pack quarterback.
Despite many in the media predicting a return to MVP-form for Newton this season, Colin has long compared Cam to Houston Rockets superstar Russell Westbrook, as a flashy and super athletic and elite 'athlete', but a guy who will never be an effective winner in their respective sport.
Check out the audio below as Colin says Cam's 16/32 QB ranking is right where he should always be ranked.

The Herd with Colin Cowherd
Want to know more about The Herd with Colin Cowherd? Get their official bio, social pages & articles on FOX Sports Radio!
Read more