Colin Cowherd Says Baker Mayfield Needs to Stop Playing the Victim Card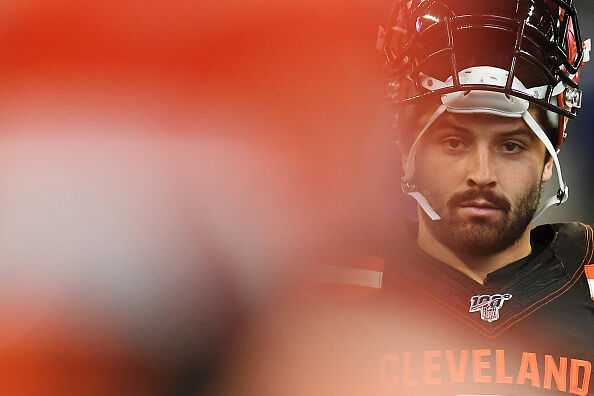 Colin Cowherd:

"I laugh when Aaron Rodgers and Baker Mayfield come out and say 'I can't believe this is a big deal', or 'this is clickbait' and use it an excuse… Do they realize being an NFL franchise quarterback in America is like being in the Royal Family? Baker, don't tell me this Daniel Jones story was taken out of context, somebody else's fault, and the way the public is… JUST OWN IT. You keep stepping in it, Baker, you're not a 'victim' of the media. Stop with this victimhood. OWN YOUR CRAP. You've had a hard road but you're not being taken advantage of."

(FULL AUDIO AT BOTTOM OF PAGE)
Listen to Colin Cowherd take offense to Baker Mayfield and Aaron Rodgers continually finding themselves in offseason drama and then going out of their way to blame the media for it.
Colin says NFL quarterbacks are like the Royal Family in terms of media coverage in America, so get used to it Baker and Aaron. He also says they need to stop playing the victim card and acting like they're not being blatantly antagonistic for no reason.
Rodgers' passive-aggressive behavior with new Packers coach Matt LaFleur, and Mayfield's potshot at Daniel Jones' draft selection were two completely unnecessary self-inflicted controversies, yet Mayfield and Rodgers continue to blame everyone but themselves for the warranted media attention.
Check out the audio below as Colin says these guys aren't victims whatsoever.

The Herd with Colin Cowherd
Want to know more about The Herd with Colin Cowherd? Get their official bio, social pages & articles on FOX Sports Radio!
Read more