Why Eric Reid's Beef With Jay-Z is Hypocritical and Ridiculous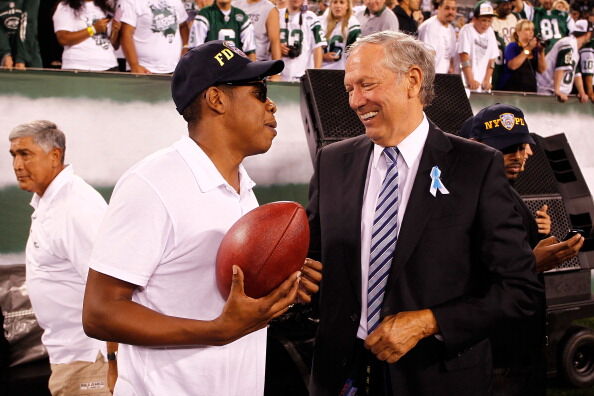 "

Ben Maller:

"Eric Reid is a bozo. I have much disdain for Reid's act. This is someone who is a disciple of Colin Kaepernick who didn't start anything, he just latched his tentacles onto Kaepernick's 'movement'. Things haven't gone the way he had expected and he's been in this continual pouty, moaning, whining, and complaining mode ever since all this went down. The guy got another opportunity and has gone out and been a complete donkey ever since he got back into the NFL. You can't help but root against people like this. He's got an ax to grind against the football establishment that allowed him the opportunity to play again. We should all shed crocodile tears for Reid and all his problems. Reid currently has a partnership with the NFL! He's taking paychecks from the Carolina Panthers and his salary for 2019 is over $9 million. Why doesn't Reid KEEP IT REAL and not accept an NFL salary. Kaepernick and Reid are playing checkers while Jay-Z plays chess."

(FULL AUDIO AT BOTTOM OF PAGE)
Listen to Ben Maller explain why he doesn't agree with Carolina Panthers defensive back Eric Reid publicly attacking Jay-Z after the recent news of the rapper and business mogul partnering with the NFL to represent the league's initiatives regarding social activism.
Reid, who became famous for being Colin Kaepernick's second-hand man while kneeling during the National Anthem, took huge swings at Jay-Z on Twitter saying Jay-Z didn't need the NFL's help addressing social injustices, and that it was simply a money grab for his music business. He also said the NFL was hiding behind Jay-Z's 'black face' to cover up the 'blackballing' of Colin Kaepernick.
Maller called it alarmingly hypocritical for Reid to bash Jay-Z for signing a deal with the NFL when Reid is literally taking paychecks from the NFL as well. Maller thinks it's laughable that a pseudo-NFL saboteur would sign a three-year deal worth more than $22 million last February with the Panthers, then in March end his grievance with the league by reaching a multi-million dollars settlement, and then be the one calling Jay-Z the sellout when that's all Reid has done the last year.
Check out the audio below as Maller says it's impossible to root for Reid.

The Ben Maller Show
Want to know more about The Ben Maller Show? Get their official bio, social pages & articles on FOX Sports Radio!
Read more